Tooting horns are fun—but more fun when it's not your own.
Here's what my clients and colleagues have so graciously said about what it's like to work with me. (And maybe about what it's like to cook a chicken with me, but I tried to keep those to a minimum.)
Disclaimer: No candy bribes were involved in the making of this testimonial page.
Every time I'm with Laura I think, "I'll have whatever she's having!" She is so much fun to be with that through her mere presence, you will feel a little lighter, sparkle a little brighter, and experience a renewed energy to live a life-less-serious! While Laura's coaching gifts are numerous, it's her playful attitude and an ability to truly hear what is (or is not) being said that motivates you to keep coming back for more. If you want to to turn your "somedays" into "right nows," then please do yourself a favor and call Laura and get ready to be delighted!
–Martha Beck, New York Times bestselling author and monthly columnist at O: The Oprah Magazine
Laura is a force of goodness. Not only is she an incredibly smart coach, she is a tremendously loving person. Her brilliant smile and fun-loving nature make coaching with her a treat. I highly recommend Laura as a talented and gifted coach, and for the fun you are sure to have being in her presence.
–Brooke Castillo, Author of If I Am So Smart Why Can't I Lose Weight and Founder of The Life Coach School
If you're looking to create an infusion of FUN in your life, Laura's your woman. Laura's done her own work to lighten up in mind and body and because of that, she can show you your way. I don't say her way, because Laura will help you define your life, your fun, on your terms. And that's a beautiful thing.
–Bridgette Boudreau, CEO at Martha Beck, Inc.
Laura is a competent, knowledgeable and effective coach. She is extremely easy to open up to and takes her job seriously so clients get their money's worth.
Since working with Laura I have lost over 23 pounds and counting. I also have learned better ways of dealing with people and situations around me that I can't control. I have improved my relationships within my family and have more focus day-to-day on what I want to accomplish. My self-talk is much more gentle and kind compared to the rude woman that was talking to me before.
I would recommend Laura to anyone. She is awesome!
–Jill Veith
Bellevue, Washington
Laura is compassionate, astute, and fun. She asks great, great questions and has a strong intuition about people. Laura could sense when something was going on whether I realized it or not.
While working with Laura I achieved LOTS of goals including:
Launching a website, a magazine-style blog that I had been deliberating and chewing my fingernails about for YEARS. Started companion Twitter feed.
Realizing that I would be better off working on what I really wanted to create, rather than resigning myself to "Plan B".
Started running and increased physical activity levels by 25%; lost weight.
Realized the debilitating cluster of thoughts that keep me stuck and spinning.
Have made several important new connections in my new "tribe" and disconnected from groups that I did not enjoy.
Learned to value myself.
I would give Laura a 5-out-of-5 star rating. I am very grateful for our work together – I think it will be a huge benefit to me in the years ahead.
–Christine O'Connor
Seattle, Washington
Laura is a fun, super friendly, energetic, open and giving coach. While coaching with her I lost the excess weight, made decisions about my ideal life and gained greater clarity in my relationships. I highly recommend working with her.
–Tina Kennedy
Auckland, New Zealand
As a coach, I have access to lots of other coaches who are regarded as outstanding their field. When I want coaching, I have options. And the call I make is to Laura Rosenberg. Why? Because she's really, really good. She listens with razor sharp skills and is truly present; her style is conversational and compassionate and I feel comfortable talking to her; she gets right to the bottom of what's going on and gives me real tools to take away from our sessions; and she tells is like it is, lovingly and with humor, to help me get out of my own way.
–Sarah Levitt, Executive Coach and Motivational Speaker
Raleigh, North Carolina
Laura is an amazing person and wonderful coach. She's got this way of knowing what is blocking you but comes at it with such compassion so that you can understand and see it too which helps you to start changing. You feel so comfortable with her right from the start so it's easy to talk to her about anything which makes you look forward to working with her again and again.
–Cari Rauch
Fargo, North Dakota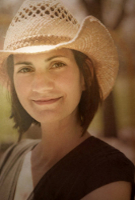 Laura played a pivotal role in helping me navigate the transition of my recent layoff. The layoff brought on an emotional roller coaster that was inevitable. But being coached by Laura helped me utilize the roller coaster ride to put me on even more solid ground when it was over. I will confidently use Laura to navigate transitions in my life. Her ability to keep you in that moment to get the most out of it, even if it's uncomfortable for a time, is the kind of living I want to experience.
–Tricia K.
Columbus, Ohio
Working with Laura has been a piece of the process that pushes me to take that extra step. I only get myself so far alone. I want to have Laura with me because she is like my double check I need to do the things I want to. She helps me find my own truth and answers. I am so grateful for her help and friendship.
–Amanda Vickers
Georgetown, Texas